Licensed Animal Removal Specialist Mike Kennedy ("Wildlife Mike")
Serving New Bern & Eastern North Carolina
Cell: 252-671-7966
License #DCA00906
Wildlife Damage Control Agent

Fastest response by phone: 252-671-7966

Email (as spam protected image):


Humane and Licensed Animal Removal
Licensed Animal Removal Specialist Mike Kennedy ("Wildlife Mike") specializes in the capture and removal of all types of animals and wild critters, including bats, snakes, raccoons, squirrels, beavers (dams blown), bobcats, coyotes, bees, and other mammals. He has been getting rid of critters for more than a decade and knows the dangers, diseases, and proper way to handle animal intrustions, including cutting off access points to your home, attic, chimney or other structure.
Mike offers safe and humane trapping of most animals. He specializes in bat removal (bats in the attic, bats in the chimney or fireplace, etc.) and is trained at finding and blocking multiple home entry points. If you remove the animals but do not address these entry points, bats and other wildlife animals will return. He can also install chimney caps to prevent bats, birds, squirrels, and other animals from entering your home.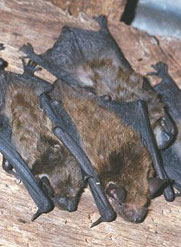 Serving Eastern North Carolina
Animal control and removal services - including getting rid of bats - are available in these and surrounding cities: Pantego, Plymouth, Roper, Jamesville, Elizabeth City, Creswell, Williamston, Windsor, Merry Hill, Edenton, Fairfield, Coumbia, Scranton, Pinetown, Bear Grass, Edward, Fairfield, Chocowinity, Ayden, Grifton, Belhaven, Washington, Vanceboro, Aurora, Oriental, Bayboro, Grantsboro, Merritt, Vandemere, Lowland, Jones Bay, Minnesott Beach, Edward, New Bern, Maysville, Jacksonville, Richlands, Pollocksville, Trenton, Cove City, Dover, Ernul, Havelock, Morehead City, Bath, Kinston, Goldsboro, Greenville, Wilmington, Wilson, Newport, Emerald Isle, and Atlantic Beach.